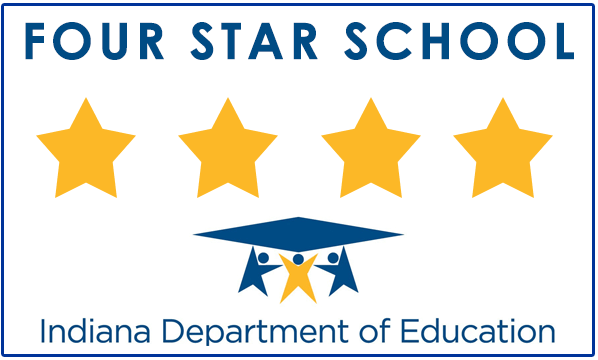 Staff Spotlight #16
Library & Tech Dept

Mr. Andy Fisse is the head of our tech department and is a whiz at all things tech! He can help our students with internet connection issues, he can repair broken chromebooks, and he has even helped problem solve SmartBoard issues in the classroom. Mr. Fisse has been our tech guru for 7 years. He is married to Karen and they have 4 children (Dan, Katie, Logan, and Emma) that attend SMS as well. Technology is a great asset to our school and we wouldn't be able to have the access we have if it weren't for Mr. Fisse!

Mr. Ryan Fisse is on his first full year here at SMS, but has helped Mr. Fisse for the previous 4 summers. His knowledge for computers is just as valuable and we are thankful for the assistance he provides to our students and staff in the technology area. He says, "I really enjoy being able to work with computers. It is always what I wanted to do." Mr. Fisse is the son of Mrs. Donna Fisse in the cafeteria!

Mrs. Donna Swinford has been a children's librarian in public schools for 32 years and a public librarian for 5 years. She's been St Mary's librarian since the new building was built and have checked the books out since I retired in 2015! Did you know Mrs. Swinford has a special talent of making historical, old time clothes. She takes care of the clothing at our local history museum in Greensburg! She has 5 children, 2 step children, and 7 grandchildren. She loves reading to the students at SMS and helping them find books to spark a love of reading!

Our library and tech department are such blessings to our school. Thank you Mr. Fisse, Mr. Fisse, and Mrs. Swinford for sharing your time, talent, and knowledge with our school. ... See MoreSee Less
1 week ago

Thank you for all you do for SMS. I know you go above and beyond to help the kids!!!!
So thankful to MMH for such a great program. SMS has had a "chapter" of Girls on the Run for many seasons! We love the positivity this program brings and the character it creates in our young ladies. Girls in grades 3-5 are able to participate.
Can you find any of our girls in this video? We spotted several!!

Did you know: Many parents, teachers, and even Mrs Buening have volunteered their time to coach this awesome program through the years. Thank you for your time and dedication! ... See MoreSee Less
2 weeks ago
MMH is truly blessed to have you in our network of schools. We appreciate your continued support!
Yes my Granddaughter, Marita and her dad ran in it.
Staff Spotlight #15: Office Staff

Mrs. Lore Oesterling is the smile that greets you when you come to school or the cheerful voice you hear when calling school. She has devoted 14 years to St. Mary's as our beloved secretary. Lore is married to Mark Oesterling (a St. Mary's grad) and together they have a son, Nicholas (also a St. Mary's grad), who is working on his PhD right now at Syracuse University in New York! Mrs. Oesterling enjoys spending time with her immediate and extended family as much as possible and also enjoys gardening, flowers, and decorating at school and at home for each season/holiday! She's pretty good at it too, the office is always looking festive! Lore says, "I've really enjoyed every minute of being here at St. Mary's. The children are so polite and considerate--they make it exciting to come to work each day!"

This is Mrs. Bri Little's second time on our Staff Spotlight. You might remember her from our PreK spotlight. When she isn't working as a PreK assistant, you can find her in the office taking on the role of our school nurse! She is a CNA and is such a kind and friendly face to our students when they visit her in the clinic. She says, "being hurt or sick is never any fun. I enjoy being able to help kids when those times arise."

We are thankful for these 2 ladies and the cheer they bring to our school. Anyone will tell you, our front office is always so welcome and inviting and it's largely due to these 2 friendly faces that welcome visitors and students. ... See MoreSee Less
4 weeks ago

Thank you both for all you do for the SM kids. Especially my grandkids. Appreciate you and may God bless!
Always like to talk to Lore! She is so friendly and helpful! Congratulations to both of them!
I know Bri. She is my great niece. Yes she is kind and caring. So very sweet also. I'm sure the kids love her. An asset to the school
Load more