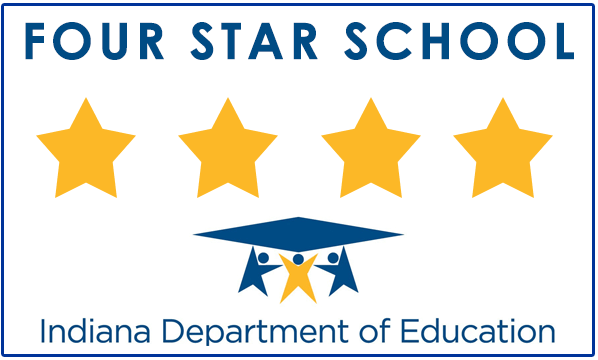 On Tuesday night, the St. Mary's Knights boy's 7th & 8th grade basketball teams hosted the visiting St. Nicholas Saints.
In the 7th grade game, the Knights attacked early in the 1st half, lead by Caleb Greiwe, Carson Miller, and Joey Everroad, who combined for 16 first half points. The Knights took a 21-8 lead at the mid way point and never looked back, which resulted in a Knights win 37-23. Joey Everroad lead all scorers with 10 points. Caleb Greiwe added 8 points and Jacoby Miller had 7 points. Rounding out scorers for the Knights are Carson Miller and Ethan Smith with 4 each, while Joey Yake and Garret Kramer both added 2 points. The 7th grade Knight keep their perfect season alive at 8-0.
In the 8th grade competition, the Knights came out on the wrong end of the battle with the final score of 22-34. Parker Phillips lead the offensive attack for the Knights by connecting from long range on 4 occasions, ending the game with 14 points. Cy Miller added 5 points and Joey Everroad had 3 points. The 8th grade Knights are 1-8 on the season.
The Knight look to improve their record on December 9th as they head to Brookville to take on the St. Michael Trojans. ... See MoreSee Less
2 days ago
Good to see St. Mary's getting more involved in athletics. In the past, we Catholic kids had to REALLY prove ourselves since coaches had never seen us much less see us compete. We had some really good athletes who didn't even try out because they weren't already known.
Did you know... the middle schoolers have a "flex" period where they can catch up on classwork, do homework, etc. Sometimes the kids are all caught up, so they're encouraged to help out around the school. Today, here are 2 6th graders, Chase Walsman & Jonah Hellmich, playing a phonics game with some first graders. The first graders love spending time with the "big kids" of our school. ... See MoreSee Less
2 days ago
Love this so much! ❤️ Thanks for sharing Staci!
Jennifer Lynn Laura Walsman Sarah Ricke Hellmich you should be so proud of your boys. They were so good with the kids!! ❤️
Macey Radcliff Lindsay Menkedick Jones Patrick Wells here are your boys 😊
How do you spell victory? S-T-M-A-R-Y-S! Congratulations to the 6th Grade Spell Bowl team for their big win! ... See MoreSee Less
2 weeks ago
Congratulations St. Mary's Knights! Way to go! 🥳
So proud of our Granddaughters!
Great job Cecilia and Clare!!
Load more