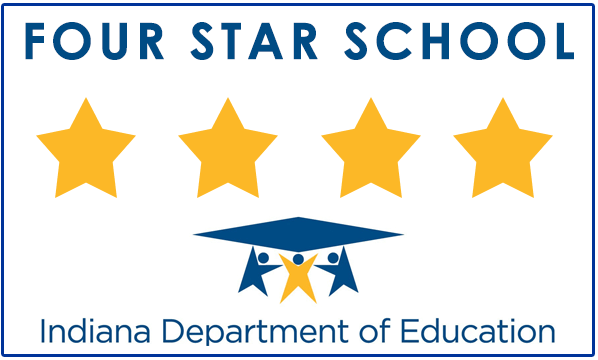 Staff Spotlight #16
Library & Tech Dept

Mr. Andy Fisse is the head of our tech department and is a whiz at all things tech! He can help our students with internet connection issues, he can repair broken chromebooks, and he has even helped problem solve SmartBoard issues in the classroom. Mr. Fisse has been our tech guru for 7 years. He is married to Karen and they have 4 children (Dan, Katie, Logan, and Emma) that attend SMS as well. Technology is a great asset to our school and we wouldn't be able to have the access we have if it weren't for Mr. Fisse!

Mr. Ryan Fisse is on his first full year here at SMS, but has helped Mr. Fisse for the previous 4 summers. His knowledge for computers is just as valuable and we are thankful for the assistance he provides to our students and staff in the technology area. He says, "I really enjoy being able to work with computers. It is always what I wanted to do." Mr. Fisse is the son of Mrs. Donna Fisse in the cafeteria!

Mrs. Donna Swinford has been a children's librarian in public schools for 32 years and a public librarian for 5 years. She's been St Mary's librarian since the new building was built and have checked the books out since I retired in 2015! Did you know Mrs. Swinford has a special talent of making historical, old time clothes. She takes care of the clothing at our local history museum in Greensburg! She has 5 children, 2 step children, and 7 grandchildren. She loves reading to the students at SMS and helping them find books to spark a love of reading!

Our library and tech department are such blessings to our school. Thank you Mr. Fisse, Mr. Fisse, and Mrs. Swinford for sharing your time, talent, and knowledge with our school. ... See MoreSee Less
1 month ago

Thank you for all you do for SMS. I know you go above and beyond to help the kids!!!!
So thankful to MMH for such a great program. SMS has had a "chapter" of Girls on the Run for many seasons! We love the positivity this program brings and the character it creates in our young ladies. Girls in grades 3-5 are able to participate.
Can you find any of our girls in this video? We spotted several!!

Did you know: Many parents, teachers, and even Mrs Buening have volunteered their time to coach this awesome program through the years. Thank you for your time and dedication! ... See MoreSee Less
2 months ago
Yes my Granddaughter, Marita and her dad ran in it.
MMH is truly blessed to have you in our network of schools. We appreciate your continued support!
Load more