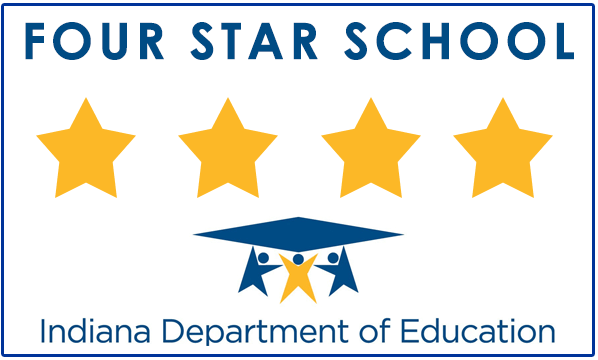 Staff Spotlight #11
Ask any student what their favorite part of the day is... you'll like get "recess!" or "lunch!"
These 5 make lunch so tasty for our students!

Mrs. Donna Fisse is the head of the cafeteria department. She has been here for 9 years! Donna loves spending time with her family, and you'll even see one of her sons on a future Staff Spotlight because he works in our tech department!

Mrs. Nichole Kalinowski has been a big help in the cafeteria for 6 years at SMS! Nichole and her husband, Joe, have 2 daughters: Natalie (high school) & Ashley (7th). Did you know Nichole is originally from Wisconsin? She still has family there and loves to travel and visit them as often as she can.

Mrs. Kimmie Gauck has been at St. Mary's for 2 years. Kimmie is always so bubbly and brings so much happiness to the students as they come through the line. Kimmie and her husband, Steve, run a family business called "Gauck's Meats" and everyone in their family helps! Her son, Christopher (high school) raises chickens for the business and her daughter Addie (high school) raises pigs. Both of her children were SMS students and now attend NDHS.

Mrs. Mandy Richards has helped in the cafeteria for 2 years. Her willingness to lend a hand and help around the school is so appreciated, in and out of the cafeteria. Mandy and her husband, Scott, have 3 children who have attended or are attending SMS: Lauren (high school), Emma (7th), and Chance (5th)

Mrs. Diana Hermesch has been here since 2004. We are sad to announce that Mrs. Hermesch is retiring after this year and we wish her all the best as she gets to spend more time with her grandchildren in her retirement! She says, "I feel like St. Mary's school was where I should be." ... See MoreSee Less
9 hours ago
I miss helping all of you. I always enjoyed it. Congratulations to all of you! Happy Retirement Diana.
Looks like you're blessed with these helpers
The 7th and 8th grade Academic Team took on a new challenge this year: battling adults in our school, parish, and community. In their first meet, the battle was close, but in the end the team of Mr. Brad Fox, Mr. Ben Schutte, and Mr. Chris Bedel bested our 8th grade team of Sam Tuchmann, Jill Witkemper, Seanna Peetz, and Tam Ngo. Coming in 3rd place was the adult team of Mrs. Suzanne Fox, Mrs. Staci Schutte, and Mrs. Mandy Bedel. Their next meet is tonight at 6 pm vs. some Greensburg community members and former SMS students and parents. Let's go Knights! ... See MoreSee Less
16 hours ago
A very unique way to challenge our students, parents and community!
It was a lot of fun to watch! Here's a pic of the 7th graders!
We had a lot of fun watching the meet... so much we are going tonight, too!
Staff Spotlight #10
2nd graders are privileged to learn with these 3 ladies.

Mrs. Kathy Murray (not pictured) is a big blessing to St. Mary's as she prepares our sweet 2nd grade students for 2 special sacraments: Reconciliation & First Eucharist. If you've ever been given the privilege of hearing Mrs. Murray teach or speak about our faith, you will understand just how blessed our children are to learn about our faith from her.

Mrs. Mollie Johannigman, known as Mrs. J around SMS, has worn many hats here at school: observing and student teaching for her teaching degree & license; substitute teaching; teachers assistant to name a few, but a good portion of this year has been spent with the 2nd graders while Mrs. Murray was out on medical leave. Mrs. J has been working with children for 13 years; starting out in Early Childhood development as an Early Preschool teacher. She and her husband, Mike, have three children, Maggie (K), Raylan (PreK) and Amelia.

Mrs. Emily Weigel has been teaching for 10 years. This is her 2nd year at St. Mary's. She is the English Language Arts and Reading teacher for 2nd grade. She enjoys cooking, baking, and trying new recipes. She also loves to read when she finds time between teaching and being a mom & wife!

We love this trio and are so thankful for their contributions to our 2nd grade program! ... See MoreSee Less
4 days ago
Thanks for all you do. God bless you!
Thanks for all you do. Congratulations!
Load more